Virtual phone numbers to receive SMS online
Get a unique private phone number to receive SMS everywhere from 4000+ apps and services.
Get my own private number
Test with free public number
Greate news! New private numbers available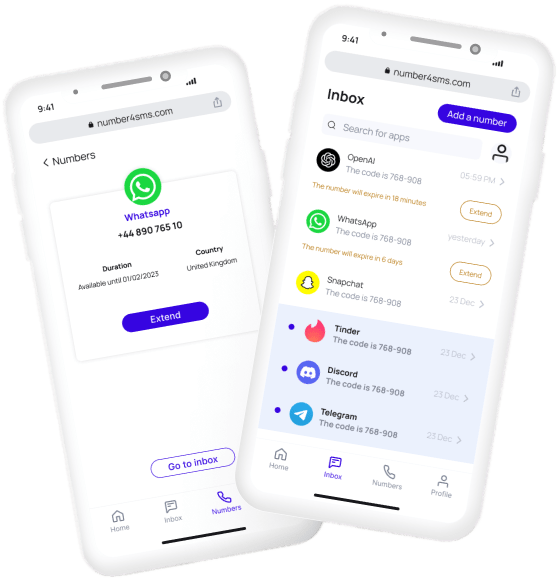 Official phone numbers certified by telecom operators
4000+
Apps connected
to our numbers
200 000
SMS every day
50 000
Numbers
in stock
Our offers
Get a private number to receive SMS from 1 App or unlimited Apps.
Private number
---
from 4.99€
---
Unlimited SMS from 1 app
Private number
---
from 7,99 €
---
Unlimited SMS from any apps
Shared number
---
Free
---
Recycled numbers
Get started
Never give up on your privacy ...
Neveror letting your localization be a burden to you
You want to sign up for a new app...

But don't want to be spammed on your personal number
You want to validate online transactions ...

But don't want to handle roaming hassle
You want to establish your presence abroad...

But don't want to relocate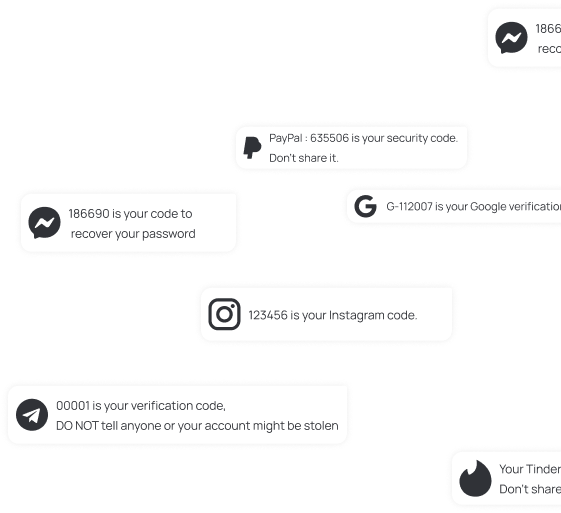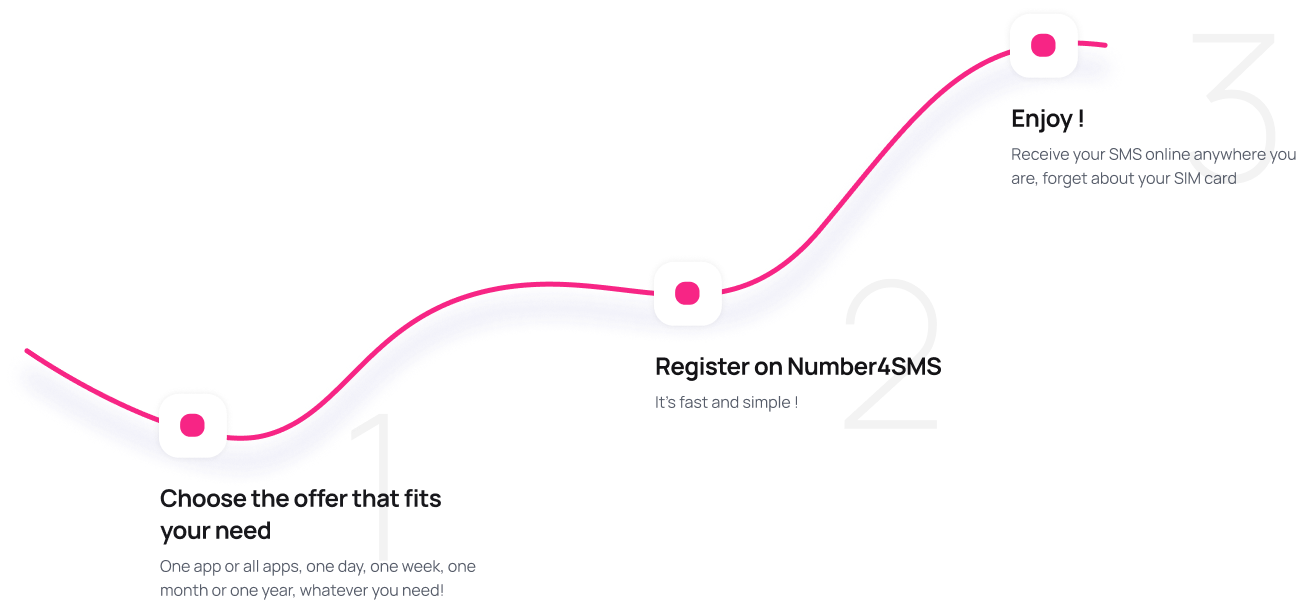 Link all your App accounts to an online phone number ,don't depend on SIM card
Receive SMS online from all your favorite apps
wherever you are and whenever you want
Frequently Asked Questions
People from all over the world use Number4SMS and love it
I travel a lot, number4sms helps me receive all my important SMS such as payment confirmations which is a hassle on a physical SIM card because of poor network coverage.
Max T.


With number4sms I can use a temporary number and keep my personal number private when I sell my belongings on online platforms.


John S.


I was always spammed by phone calls and intrusive SMS but not anymore thanks to Number4SMS. I can keep my personal number private.


Leo V.

Don't mind sharing a number ?
Try our free public numbers.
Free and no registration needed.